Meatloaf may seem like a counterintuitive dish to serve during these hot summer months, but in fact meatloaf is a hot internet search throughout the year. Just goes to show us that we all crave comfort food despite the heat outside! We love this easy and healthier meatloaf recipe from LeMoine Family Kitchen that uses ground turkey in lieu of ground beef. Her seasoned meat is topped with a delicious and easy mushroom marsala sauce that the whole family will love! This easy dinner recipe can be prepped in minutes and out of the oven in under an hour.
Turkey Meatloaf Marsala
Submitted to Foodista by LeMoine Family Kitchen
20 oz pkg lean ground turkey
1 egg
1 cup Italian seasoned breadcrumbs
1 Tbsp garlic powder
big handful fresh parsley, chopped
salt & pepper
For the Sauce:
10 oz pkg baby bella mushrooms, sliced
1 Tbsp olive oil
1 Tbsp unsalted butter
1 heaping Tbsp flour
2 cups marsala cooking wine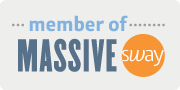 Want more from Foodista? Sign up below!