If you are looking for a new flavor of homemade ice cream, look no further. This is rich and delicious, cool and creamy. We recommend using a warmed jam topping over it for the full PB&J effect.
Homemade Peanut Butter Ice Cream
Submitted by Easy cook - Laka kuharica
1 ¼ cups milk
¾ cup sugar
⅛ tsp salt
3 eggs
1/3 cup smooth peanut butter
1 ½ cups heavy cream
1 tbs vanilla extract
4 tbs peanuts, unsalted, shelled, coarsely chopped, for sprinkling
Bits of bitter chocolate, for sprinkling
Image Sources:
Categories: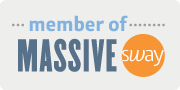 Want more from Foodista? Sign up below!