Here's an easy weeknight meal that is both healthy and packs in lots of flavor. This Chopped Thai Chicken Salad recipe from Pinch of Yum will have your taste buds dancing with a combination of lime, cilantro, vinegar, chili pepper and garlic. It also has tons of texture with the chopped chicken and a little crunch from some peanuts. Flavorful, healthy and easy -- how can you go wrong?
Chopped Thai Chicken Salad
Ingredients:
- 2 boneless skinless chicken breasts
- 1 small head green or white cabbage
- 1 large carrot
- 1 green papaya
- 1/2 cup fresh cilantro
- 1/2 cup green onions
- 1/2 cup chopped peanuts
- 2 cloves garlic
- 3 bird's eye chili peppers
- 2 tbsps soy sauce
- 2 tbsps vinegar
- 1 tbsps sugar
- 1 tbsp fresh lime juice
- 1 tbsp oil
- 1/2 tsp fish sauce
- 1/4 cup peanut butter
- 1/4 cup water
Check out the rest of this easy chicken recipe here.
Image Sources: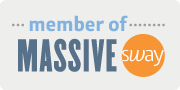 Want more from Foodista? Sign up below!