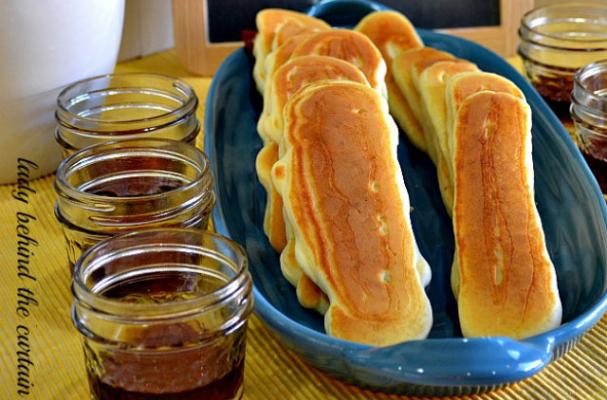 Turn your breakfast meal into one, easy-to-eat dipper. These Pancake Dippers from Lady Behind the Curtain combine two breakfast favorites into one delicious addition to the buffet table. What's the hidden surprise, you ask? In the middle of each dipper is a slice of bacon. Batter, cook and serve with some maple syrup for dipping.
Pancake Dippers
Ingredients:
- 1 recipe of Bisquick pancake batter (including all ingredients listed to make batter)
- 12 slices of bacon
- light syrup
Check out the rest of this recipe here.
Image Sources: