Pork schnitzel with apple salad from
Cuisine Paradise
is the perfect meal to kick off Oktoberfest. Thin pork cutlets are coated in breadcrumbs and pan fried until golden brown. They are served with a light apple salad to cut the richness of the meat. Serve this German inspired meal with your favorite fall brew.
Ingredients:
Pork:
4 Pork Sirloin Steaks, fat trimmed
1/2 Tablespoon Cornflour
1/2 Tablespoon Cooking Wine
1 Egg, lightly beaten
1 Cup breadcrumbs or Panko
1/3 Cup Olive Oil
Salad:
2 Green Apple, cored, halved and thinly sliced
1 Packet Ready-to-serve Salad Green with dressing
Dressing:
1 part Mayonnaise
1 part Wholegrain Mustard Sauce
Image Sources: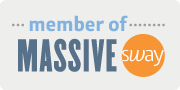 Want more from Foodista? Sign up below!