Jalapeño muffins are great all year long. Alongside BBQ ribs in the summer or a piping hot bowl of chili in the winter these tasty muffins are an easy and versatile addition to any meal.
Jalapeño and Cheddar Corn Muffins
Makes 8 muffins
1 8.5-ounce box of Jiffy Corn Muffin Mix
3/4 cup buttermilk
1/2 teaspoon baking soda
1 egg, lightly beaten
1/2 cup green onion, chopped
1/2 cup creamed corn
1/2 cup jalapeño (or to taste), finely diced
1 cup Cheddar cheese, grated and divided
1 tablespoon sugar
2 tablespoons vegetable oil
Preheat oven to 425ºF. Mix together all ingredients (reserving 1/4 cup of Cheddar cheese for topping) until just blended.
Fill 8 muffin cups 2/3 full and top each muffin with a bit of Cheddar cheese.
Bake for 20-25 minutes or until a knife inserted comes out clean.
Image Sources: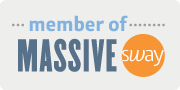 Want more from Foodista? Sign up below!