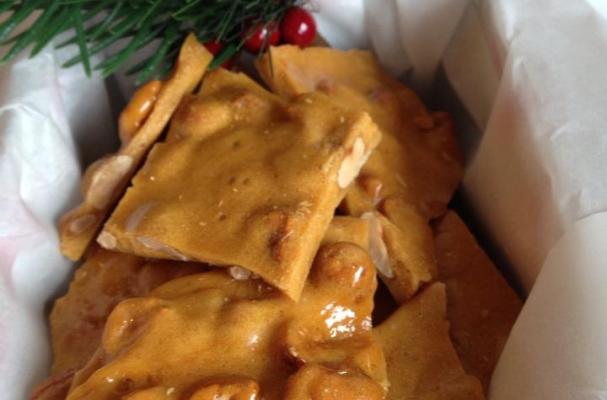 This delicious peanut brittle was my first time making both a homemade candy, AND trying it in the microwave.
What made me decide to try it is that the entire thing is made in the microwave and only takes a few minutes. No burning or scorching of sugar, no worries that the kids will come in and touch hot sugar, just simple dump and stir.
Get the recipe and instructions here: Perfectly Crunchy Peanut Brittle
Here are a couple of tips from a first timer:
A 2 quart bowl is plenty large enough. Do not be worried about it boiling over if you use this size.
Things start smelling toasty around 4 minutes in. This is normal and nothing is burning.
Save your sanity, and arrange all the ingredients right at the microwave. You will be able to add things in seconds.
Forget greasing anything! Pour the hot candy out onto a piece of parchment paper. It won't stick, and the cleanup is super easy.
Image Sources: