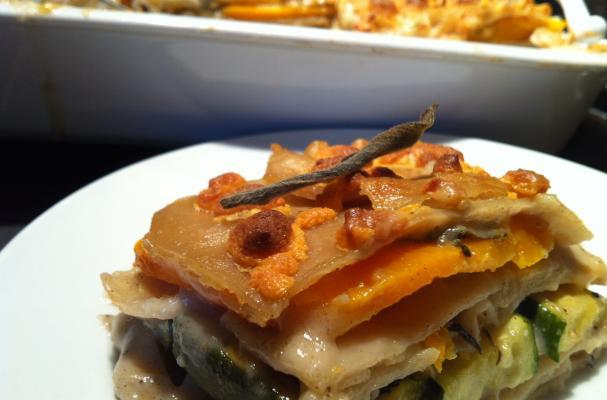 Sometimes the photos catch our attention, then the recipe just insists on being made. This is one of those fabulous recipes! From one of our favorite Foodista contributors, we want to introduce you to:
Butternut Squash and Zucchini Lasagna-Gluten Free, Vegan
Submitted by Jessica Glick
1 medium butternut squash, peeled, thinly sliced
4 medium zucchini, thinly sliced lengthwise
1 1/2 boxes Tinkyada Organic Rice Lasagna sheets
1/2 cup Daiya Cheddar Style Shredded
3 tablespoons Daiya Cheddar Style Wedge
Fresh Sage Leaves, about 20 leaves
4 tablespoons Earth Balance Coconut Spread
2 tablespoons brown rice flour
2 cups coconut milk
1/2 cup unflavored almond milk
1 1/2 teaspoons kosher salt + additional pinch of kosher salt
1/2 teaspoon crushed black pepper
1 teaspoon dried thyme
1/2 teaspoon ground cinnamon
1/2 teaspoon ground nutmeg
1/2 teaspoon ground sage
1/4 teaspoon ground cayenne
1 1/2 tablespoons arrowroot
1 tablespoon water
olive oil
Image Sources: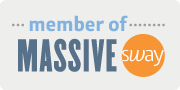 Want more from Foodista? Sign up below!