These cake bars are the perfect combination of creamy, sweet, fluffy and nutty.
Grandbaby Cakes
swirled together mango puree and cream cheese, atop a mango yogurt-carrot cake. Cut into bite-size pieces and enjoy!
Ingredients:
Bars
12 ounces of pureed carrots
1 3/4 cup granulated sugar
1/2 cup mango Chobani greek yogurt
1/2 cup vegetable or canola oil
4 lightly beaten large eggs
1 tablespoon vanilla extract
2 cups all-purpose flour
2 teaspoons baking powder
1 tablespoon baking soda
1 teaspoon salt
2 teaspoons ground cinnamon
1/4 teaspoon ground cloves
1/4 teaspoon freshly ground nutmeg
Swirl cream cheese topping
8 ounces 1/3 fat free cream cheese at room temperature
1/4 cup plus 2 tablespoons granulated sugar
1 large egg at room temperature
1 teaspoon vanilla extract
3 tablespoons mango puree
Image Sources:
Categories: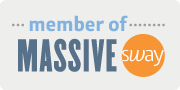 Want more from Foodista? Sign up below!