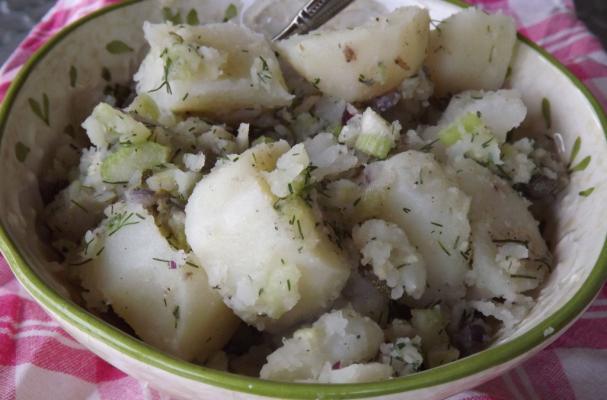 Potatoes are a staple in most households. Once you've reached your limit on mashed potatoes, baked potatoes, and the like, try this Nordic inspired potato salad. Briny, acidic and delicious, this potato salad is light and bright. It's perfect served alongside salmon.
Dill Potato Salad
Recipe from Living the Gourmet
4-5 lbs. of potatoes
3 stalks of celery – sliced thin
3 cloves of garlic – chopped fine
1 tablespoon of capers – chopped
1 tablespoon of caper juice
¼ red onion – chopped
1 handful of fresh dill – chopped fine
Juice of ½ lemon
Salt to taste
Dashes of black pepper to taste
Drizzles of olive oil
Image Sources:
Categories:
Want more from Foodista? Sign up below!