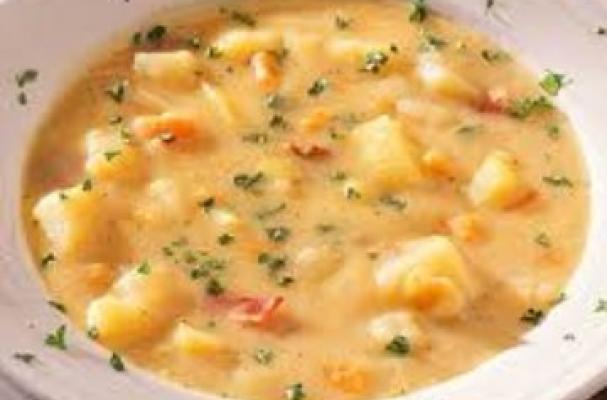 Broccoli cheese soup is a family favorite and made even easier in the slow cooker. The beauty of this recipe is that all the ingredients can be thrown into a pot and you can forget about it. Dinner has never been more stress-free.
Broccoli Cheese Soup
Recipe from Recipe Kitchen
1 tablespoon butter
1 cup onion, chopped
1 1/2 lbs potatoes, chopped into 3/4 inch cubes
2 1/2 cups boiling water
2 chicken bouillon cubes
1 (10 ounce) package frozen chopped broccoli
1 (6 ounce) package cheddar cheese, shredded
Image Sources:
Want more from Foodista? Sign up below!