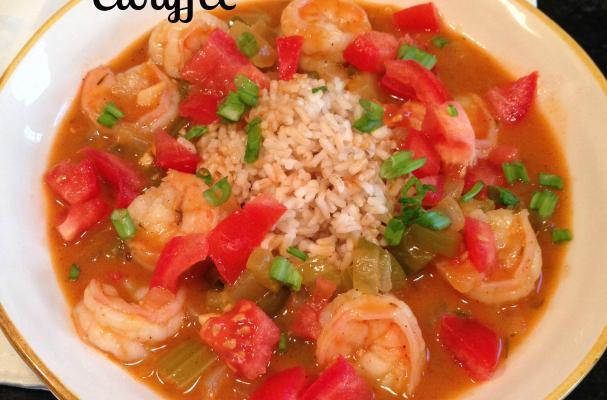 The word Etouffee roughly translates to smothered , stewed, or braised. Shrimp etouffee is a classic cajun dish. Succulent shrimp are smothered in a richly flavored tomato sauce, cooked with the holy trinity, bell peppers, onions and celery. While the recipe suggests using chicken stock for the base of the sauce, if you can get your hands on some shrimp stock (or make it), it will add another layer of shrimp flavor to your dish.
Shrimp Etouffee
Recipe from LeMoine Family Kitchen
5 Tbsp butter
5 Tbsp flour
2 green bell peppers, small dice
2 celery stalks, small dice
1 yellow onion, small dice
4 garlic cloves, minced
1 Tbsp dried thyme
2 heaping Tbsp tomato paste
1 1/2 Tbsp Worcestershire sauce
1 Tbsp creole seasoning
4 cups chicken broth
1 1/2 lbs peeled and deveined shrimp
1 Tbsp butter scallions and diced fresh tomato for garnish
Image Sources:
Want more from Foodista? Sign up below!