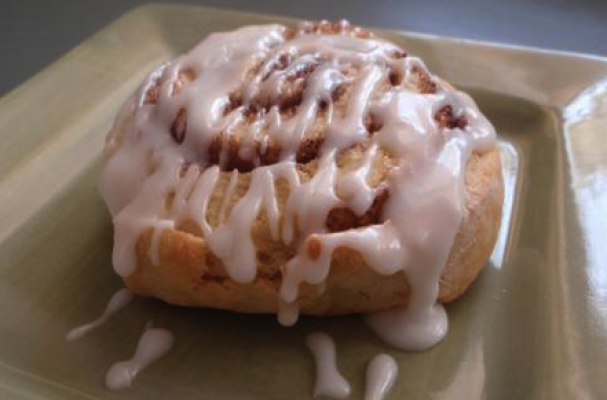 We love quick and easy recipes. We especially love quick and easy DESSERT recipes. Check out this yummy cinnamon roll recipe that takes no time at all to make. One thing to remember, cinnamon rolls taste best warm. Good luck trying to make these last until they are cool anyway. Enjoy!
Submitted by Emily Slayton
2 3/4 cups flour
2 Tbsp sugar
1 1/4 tsp Baking Powder
1/2 tsp Baking Soda
3/4 tsp salt
1 1/4 cup buttermilk (I used soymilk)
6 Tbsp. melted butter
For the Filling:
2 Tbsp melted butter
2 Tbsp sugar
1 Tbsp cinnamon
For the Glaze:
1-2 Tbsp water
3/4 to 1 cup powder sugar
Click here for complete instructions
Image Sources:
Want more from Foodista? Sign up below!