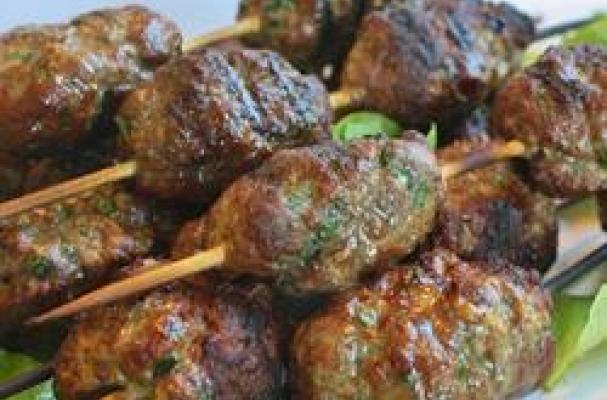 Today is one of the rather stranger little-known holidays here in the U.S, Something On A Stick Day.
Now, we don't really have any idea why this holiday exists, or where it came from. But any excuse to post the recipe for these tasty Savory Kofta Kebabs is a good one.
Ingredients:
4 cloves garlic, minced
1 teaspoon kosher salt
1 pound ground lamb
3 tablespoons grated onion
3 tablespoons chopped fresh parsley
1 tablespoon ground coriander
1 teaspoon ground cumin
1/2 tablespoon ground cinnamon
1/2 teaspoon ground allspice
1/4 teaspoon cayenne pepper
1/4 teaspoon ground ginger
1/4 teaspoon ground black pepper
28 bamboo skewers, soaked in water for 30 minutes
To read the rest of this recipe, Click Here: Kofta Kebab Recipe
Image Sources:
Want more from Foodista? Sign up below!