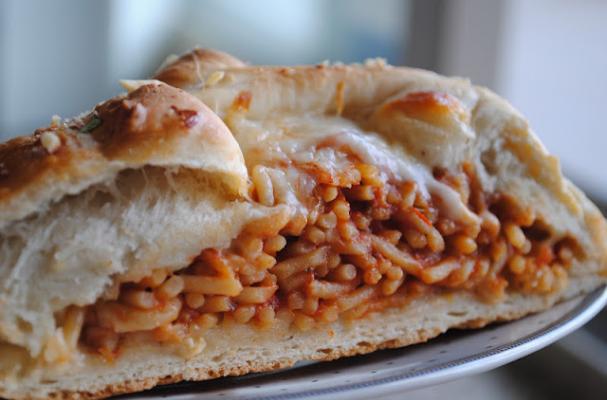 Nothing goes with a nice, hot plate of spaghetti quite like some fresh bread or rolls. Most commonly used (in my house at least) as a surface for scooping the pasta before consuming the resulting 'spaghetti sandwich'.
If this sounds like something you might be interested in trying, but you're worried about the ensuing mess, then have we got a recipe for you.
Ingredients:
1 Loaf Rhodes Bread Dough,
thawed to room temperature
6 oz spaghetti, cooked
1 cup thick spaghetti sauce
1 lb cooked beef
8 oz mozzarella cheese,
cut into 1/2 –inch cubes
1 egg white
Parmesan cheese
Parsley flakes
Garlic powder
Image Sources:
Want more from Foodista? Sign up below!