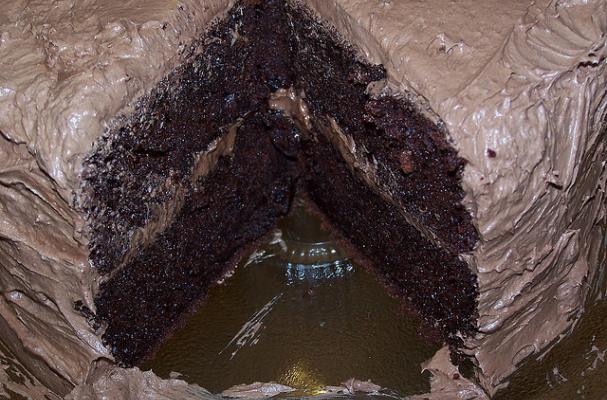 Today is National Devil's Food Cake Day here in the U.S. And if you think it's strange that an entire country could have a day of celebration focused around a cake, then you've clearly never had devil's food cake before. The recipe linked below is nothing fancy, just a good ole example of this scrumptious cake.
Old-Fashioned Devil's Food Cake
1/2 cup butter
3 (1 ounce) squares unsweetened chocolate
2 cups white sugar
2 eggs
1 cup water
2 1/4 cups all-purpose flour
1 1/2 teaspoons baking soda
1/4 teaspoon salt
1/4 cup milk
1 teaspoon distilled white vinegar
Image Sources:
Want more from Foodista? Sign up below!