Quick and easy grilled chicken are a stress-free dish to serve at your Independence Day party. In this recipe from Food Wishes, chicken thighs are used instead of breasts because they can stand up to the grill. Breasts have a tendency to be dry and chewy while thighs stay juicy because of their higher fat content.
To prepare your thighs for the grill, you should first remove any excess fat, which could potentially cause flare-ups, and check for even thickness. Since chicken thighs are multi-muscular cut of meat, removing the bone will make the thighs jagged and unfurled. This allows the marinade to creep into even pocket, grove and crevice creating a more flavorful piece of meat. Lastly, like with chicken breasts, you want to be careful not to overcook chicken thighs. The USDA recommends cooking chicken until 165 degrees Fahrenheit. Use a meat thermometer to monitor doneness.
Image Sources: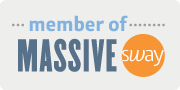 Want more from Foodista? Sign up below!