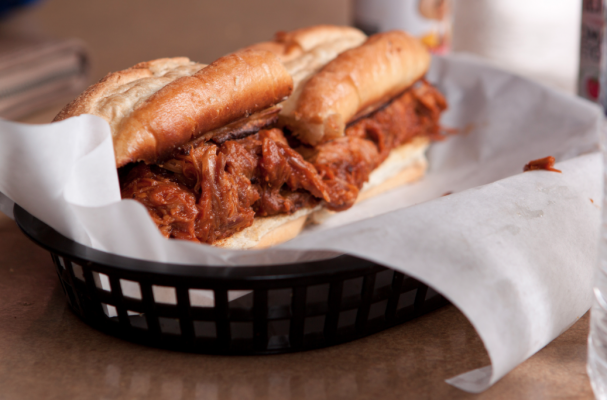 If you are new to barbecuing, pulled pork is a very forgiving recipe. Pork shoulder, also known as Boston Butt or Pork Butt, has a fair amount of fat running through it which keeps the meat moist throughout the entire cooking process. Before cooking the meat, you'll want to select a dry rub to season your pork. The dry rub can either be something you've blended yourself or you can your favorite store bought rub. Usual seasoning include salt, cayenne pepper, black pepper, granulated garlic and brown sugar.
The key to a tender and juicy pulled pork is to smoke the meat low and slow for several hours, at least ten hours if not more. You're patience will be rewarded. The final product will be succulent pulled pork that you'll want to keep eating, bite after bite.
Image Sources:
Want more from Foodista? Sign up below!