The Slow Roasted Italian had nailed her copycat recipe for Olive Garden's Alfredo sauce. Alfredo sauce is basically a classic bechamel (one of the five mother sauces) with cheese added. This transforms the plain white sauce into something creamy, decadent and delicious. This copycat version uses a combination of both parmesan and romano cheese for the sauce. Remember, the better the cheese, the better the sauce so select one of quality. The secret ingredient to the sauce is egg yolks. It adds richness and helps to thicken the sauce without using more flour.
Learning to make this sauce opens the door to an array of other copycat dishes. Toss it with pasta and grilled chicken or shrimp to make their famed seafood or chicken Alfredo. You can also spread it on pizza crust to recreate Olive Garden's popular flatbread. For full recipe instructions, click here.
Image Sources: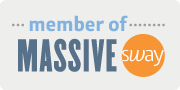 Want more from Foodista? Sign up below!