Celebrate summer fun with rainbow recipes! It's the time of year when rainbow foods are available at the farmer's market and our gardens, so eating healthy is as easy as picking the most colorful choices. For the sweet tooth, there are plenty of fun candies and desserts that all entice with a bright, cheerful mix of rainbow colors. We found this list of rainbow foods that we had to share. They are such fun to make and eat!
Rainbow Twizzler Xylophone Treats
Rainbow Fruit Tray and Fruit Dip
Strawberry, Avocado and Clementine Salsa
Image Sources: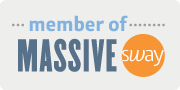 Want more from Foodista? Sign up below!