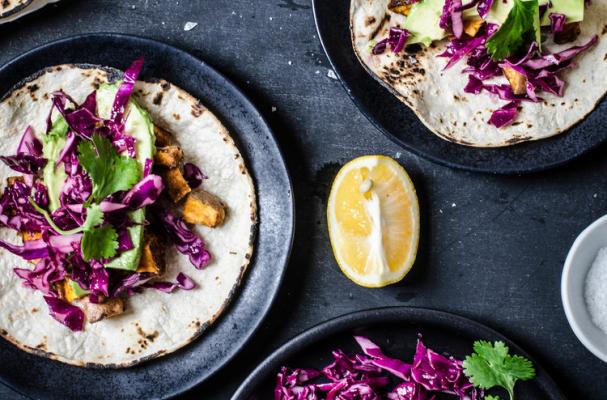 Getting back into shape can be a challenge when you have been binging on cookies and cakes for two months. When January arrives, it brings an opportunity for you to start fresh. This means getting rid of the junk food in your fridge and filling it with nutritious and delicious options. I don't know about you, but I am less likely to fall off the wagon when I limit my access to my food weaknesses (e.g. chocolate). I like to stock up on tons of vegetables, whole grains and lean meats. Keep in mind that meal planning and preparation are the best ways to avoid temptation. These light and healthy recipes will keep you on track and help you achieve your weight loss goals.
Quinoa Breakfast Cookies
Photo Credit: Sarah R
Chicken Paillard with Lemon Salad
Photo Credit: Healthy Life for Me
Green Spinach Smoothie
Photo Credit: Joanna Slodownik
Grilled Shrimp and Edamame Salad
Photo Credit: Dmitry Zuev
Sweet Potato, Cabbage and Avocado Tacos
Recipe from Rose and Ivy
Image Sources:
Want more from Foodista? Sign up below!