Spring always inspires me to get cooking. I love making light, fresh foods that we don't get to enjoy during the winter months, and if they are pretty then it's a bonus.
Food in jars is also a love of mine, and hopefully the trend never goes away. They are adorable to look at, help with portion control, and make carrying homemade recipes to work or school so much easier. Thanks to Foodista contributor
Culinary Envy
, for this amazing dessert recipe.
Bake these little pies right in the jar and enjoy a tasty dessert with a spring flavor. So good!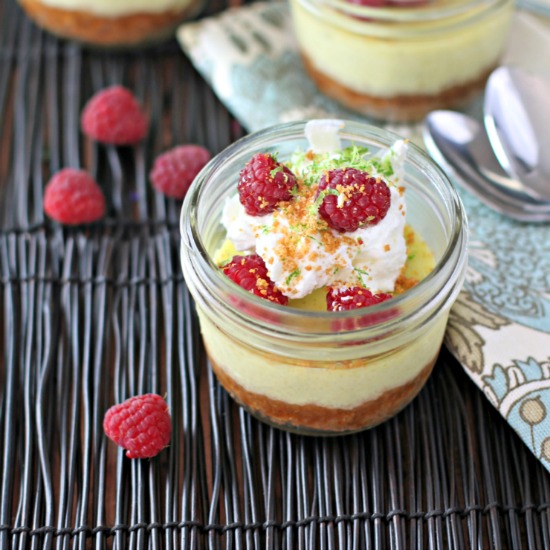 12 graham crackers
2 tbsp. granulated sugar
6 tbsp. unsalted butter, melted
1 (14 ounce) can sweetened condensed milk
4 large egg yolks
½ cup fresh lime juice, from about 4 limes
1 tablespoon grated lime zest, divided
½ cup heavy cream
1 teaspoon sugar
1 cup fresh raspberries
Preparation
1 Heat oven to 375° F. Line a small pie pan with parchment paper. This will be used for the extra graham cracker crumbs that garnish the top.
2 In a food processor, pulse the graham crackers and sugar to form fine crumbs. Add the butter and pulse to combine.
3 Spoon 2 tablespoons each into six half pint jars, gently pressing them into the bottom (do not pack down). Transfer the jars to a large rimmed baking sheet. Press the remaining graham mixture into the bottom of the prepared pie pan and transfer both pans to the oven. Bake until the crusts are golden brown, 12 to 15 minutes. Transfer to a wire rack to cool.
Image Sources: