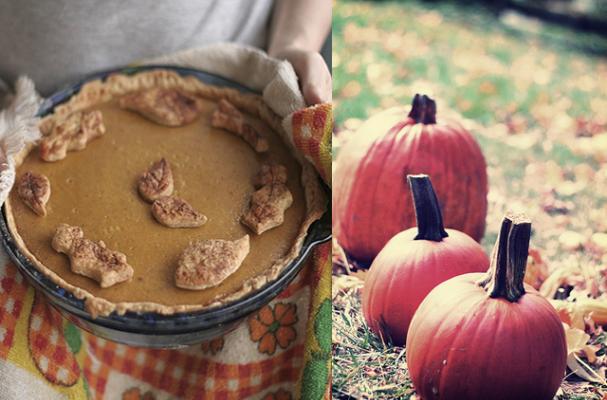 I've been posting a lot of pumpkin recipes lately, I know, but I just can't help it! From pies and tarts to soups, salads and stuffing, pumpkins are easily my favorite squash and such an incredibly versatile food that I am convinced they should be in everything. Ever.
I'll tell you a secret: I'm not a vegan. Gluten free, yes. But vegan? Not me, no sirree! Over the years, the growing number of roommates/friends/family members who have adopted a vegan lifestyle has prompted me to give it serious thought. I look at vegan baking as a puzzle -- kind of like a Rubik's cube. I know what the end result is, but getting there means investigating ingredients and techniques that I would have otherwise never known about! So this holiday season, arm yourself with an array of allergy friendly (gluten free + vegan aka milk / dairy free and eggless!) dessert recipes to astound your family and friends.
Bourbon Pumpkin Pie with Walnut Crumble
Serves 4-6 // Gluten free, milk/dairy free, vegan
1/2 cup raw cashews, soaked for at least 1 hour and then drained
1/4 cup bourbon
2 tbsp flaxseed meal mixed with 4 tbsp water
3/4 cups organic granulated sugar
2 cups canned pumpkin (if using fresh: make sure it is super well drained or the pie will be watery)
1/4 cup +1 Tbsp coconut milk
1 tsp cinnamon
1/2 tsp cloves, ground
1/4 tsp cardamom, ground
1 tsp fresh ginger, minced
1/2 tsp sea salt
2 Tbsp superfine brown rice flour
Image Sources:
Want more from Foodista? Sign up below!