Premier Sponsors
For Sponsorship Opportunities please contact
Reno Walsh
406-580-5919
or
IFBCSponsors@foodista.com
Cabot Creamery Cooperative Shares World's Best Cheddar at IFBC!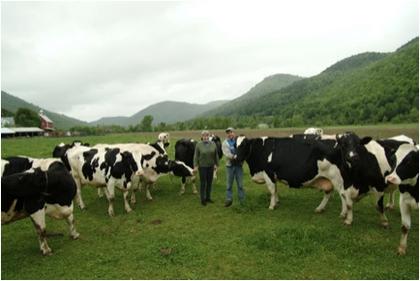 Cabot's Lifestyle Commentator and Favorite Foodie Candace Karu will be representing the 1200 farm families who own Cabot Creamery Cooperative at this year's International Food Bloggers Conference, both as a sponsor and an attendee.
Candace told us, "I am so excited to connect in real life with bloggers that I have been following for years and to meet those of you I have yet to discover."
Cabot is also eager to share the culinary magic of The World's Best Cheddar with the 200+ IFBC attendees and sponsors. As some of you might know, the Cooperative was started back in 1919 and it's safe to say that none of those intrepid dairy farmers was thinking about awards. But since then, Cabot Cheddar has won every major award for taste, most recently at the 2012 World Championship Cheese Contest.
In 2012, their Vintage Choice Cheddar won Best of Class.
And the Cabot 50% Reduced Fat Cheddar won Best Light Cheddar in the World.
On Friday night, at the Taste of Oregon and Gourmet Fair, Candace will be sampling several varieties of Cabot's favorite cheeses, including the specialty "English Style" Cabot Clothbound Cheddar, aged in the Cellars at Jasper Hill. This will be paired with Oregon's unique Marionberry jam. It's a flavor combination that will delight your palate!
Candace is coming all the way to Portland from "the other Portland" – Portland, Maine - to get to know this exciting, inspiring group of food bloggers.
In the meantime, please stop by the Cabot website, like them on Facebook, and follow them on Twitter, Instagram and Pinterest.
Who Should Attend
Bloggers, Food Writers & Cookbook Authors
Publishers, Agents & Editors
Food Brand / Restaurant Marketers
Public Relations Professionals
Registration
IFBC 2013 Registration
For non-blogger participants: industry, media relations professionals, etc.
Fee: $395
IFBC 2013 Discounted Blogger Registration*
For active bloggers
Fee: $95
*New in 2013! See registration for qualifying details.
Food Bloggers Register here!
Fee: $95 for Food Bloggers, $395 for Non-Bloggers
Including gourmet food and drinks!
Conference Information
Subscribe to the IFBC Mailing List