Fast food burgers, sandwiches, and fries are not the only high calorie offenders at these restaurants. Many of the drinks are loaded with calories (many from fat), some are more than half of your daily caloric intake (1800-2000 calories). If you are craving a shake, margarita, or even sweet tea, make them at home. You are more likely to ingest fewer calories this way. Here are the top 10 beverage offenders:
White Castle Chocolate Shake: 1350 Calories
Wendy's Caramel Frosty Shakes: 1020 Calories
Burger King's Strawberry Shake: 930 Calories
Applebee's Decadent Shakes: 890-940 Calories
Red Lobster's Lobsterita: 890 Calories
Dunkin Donuts' Vanilla Bean Colatta: 860 Calories
Carl's Jr. Oreo Cookie Hand Scooped Ice Cream Malt: 790 Calories
Jamba Juice's Peanut Buttter Moo'd: 770 Calories
Daity Queen's Strawberry Lemonade Chiller: 740 Calories
Subway Sweetened Tea: 310-620 Calories
*To read the full article, click here
Image Sources: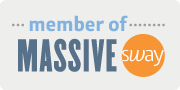 Want more from Foodista? Sign up below!