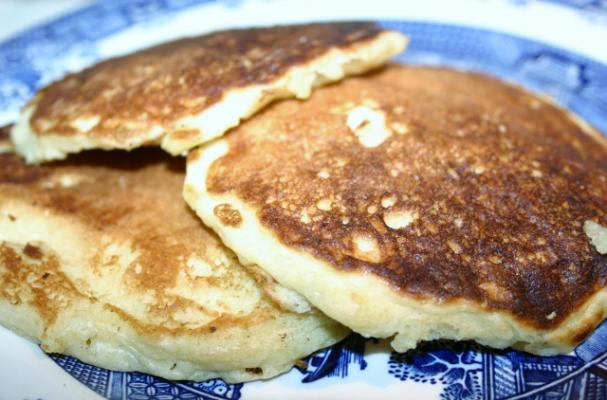 Do you ever wish you could capture the flavor of something you ate, but no matter how you try, it always falls short? Pancakes were always like that for me. As die-hard a fan of homemade as I am, there was always something about a plate of buttermilk pancakes from a restaurant. I know they came from a big bag, but they always were light and fluffy with a sweet tangy flavor that was outrageous.
My search for real buttermilk pancakes is complete! I can now replicate the flavor and texture of the restaurant pancake, except it is from scratch. Here you go!
3 cups flour
3 cups cultured butermilk
1/3 cup melted butter
Click here for complete instructions
Image Sources:
Want more from Foodista? Sign up below!