At the farm, we are divided into two separate sides for the big game. Some of the family stick by the television and yell, while I stick by the kitchen and cook. Both of us are celebrating the biggest game day of the year, but my game day is a challenge to come up with the tastiest foods possible.
Here are some recipes for our family's favorites, made by bloggers and much loved with their own special twists.
Tumeric Lemon Grass Baked Chicken Wings
Image Sources:
Categories: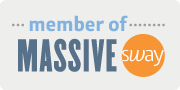 Want more from Foodista? Sign up below!