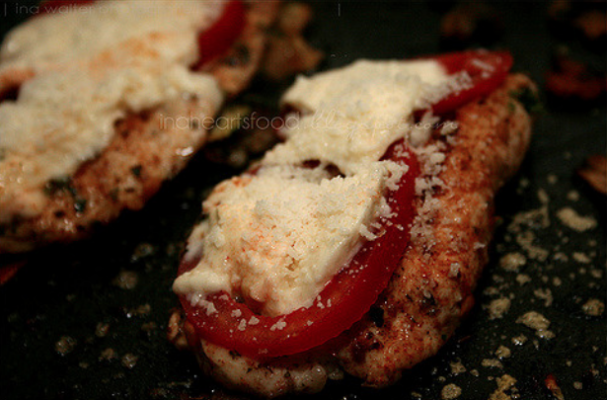 Everyone loves a good 20 minute chicken recipe. Southwestern spiced chicken with cheese and tomatoes is a quick and easy weeknight meal that the whole family will absolutely love. Chicken tenders are coated in a zesty spice blend and baked with fire roasted tomatoes and mozzarella cheese. You can serve this meal along side a bowl of cowboy beans and grilled vegetables. You'll definitely want to keep this chicken recipe in your recipe box.
Southwestern Spiced Chicken with Cheese and Tomatoes
Ingredients:
1 1/2 lb boneless skinless chicken tenders
1 tbsp steak grill seasoning
1 tsp ground cumin
1/2 tsp red chili powder
1 tbsp coconut oil
1 14.5 diced fire roasted tomatoes, drained
8-12 slices mozzarella cheese
Directions:
Step 1: Preheat the oven to 400 degrees Fahrenheit.
Step 2: In a small bowl, combine the grill seasoning, cumin and chili powder and stir until spices are incorporated. Generously coat the chicken tenders with the spice blend. Set aside.
Step 3: Heat the coconut oil in a non-stick skillet over medium high heat. Place the chicken tenders in the pan and cook for 3 to 4 minutes on each side. Transfer the tenders to baking dish. Top each tender with a few diced tomatoes and a slice of cheese. Bake for 10 minutes or until the cheese has melted. Serve hot
Image Sources:
Want more from Foodista? Sign up below!