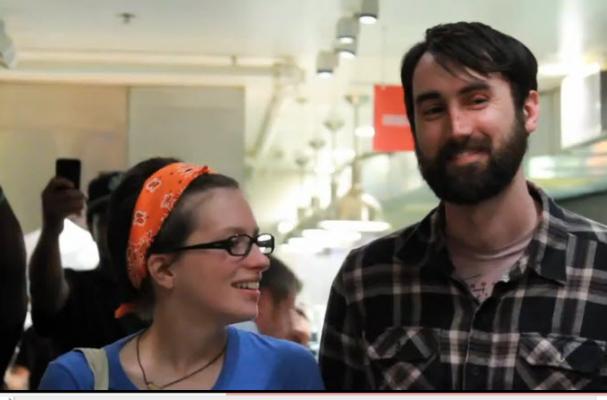 Good Stuff, indeed. While she was waiting for her milkshake at Good Stuff Eatery in Washington, D.C., Ashley got the surprise, flash-mob proposal of a lifetime from her super awesome boyfriend, Jonathan. The Captial Hearings, an a capella group infiltrated Good Stuff Eatery to serenade her with their special song "Distopian Dream Girl."
Don't you love the way she looks at him through the song? Sweeter than the milkshake. And The Capital Hearings killed it!
Mazel tov you two!
Watch Jonathan's flash-mob proposal below.
Image Sources:
Categories: