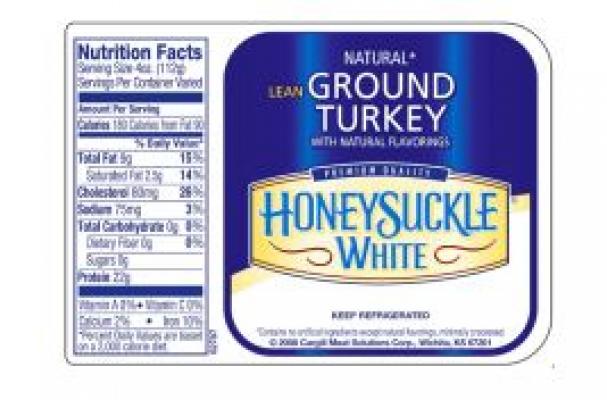 Cargill Inc has voluntarily recalled more than 36 million pounds of fresh and frozen ground turkey because possible contamination of drug resistant salmonella.
The outbreak has resulted in 76 reported illnesses and 1 death in 26 states. According to their official news release, Cargill has suspended production at their Springdale, Arkansas processing plant until it determines the source of the salmonella.
Cargill owns 3 processing plants in the U.S. and only one plant has been involved in the recall. From the news release,Steve Willardsen, president of Cargill's turkey processing business is quoted as saying:
"We are closely examining every aspect of our production process and have identified enhancements to our procedures in our efforts to ensure safe food. Eliminating food borne illness is always our goal. "
The product recall includes the following name brands of ground turkey:
View a complete product recall list, including label photos as a pdf.
Image Sources: