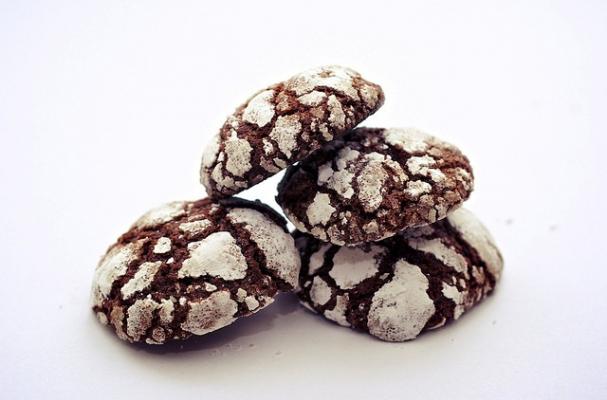 Who can resist a freshly baked chocolate cookie? Moreover, who can say no to one covered in snowy white powdered sugar? These chocolate snowball cookies are a decadent holiday treat that makes for a great gift. Wrap them up in a decorative yin or a cellophane bag with a ribbon for a special holiday touch. This holiday season, give the gift of cookies.
Chocolate Snowball Cookies
Recipe from foodess.com
Ingredients:
6 ounces (180 grams) semisweet chocolate or 1 cup semisweet chocolate chips
3/4 cup Rogers All Purpose Flour
1/3 cup cocoa
1 1/2 tsp baking powder
1/4 tsp salt
1/2 cup butter, softened
1 cup packed brown sugar
2 eggs
2/3 cup confectioners' sugar (also known as icing sugar/powdered sugar)
For recipe directions, click here.
Image Sources:
Categories: