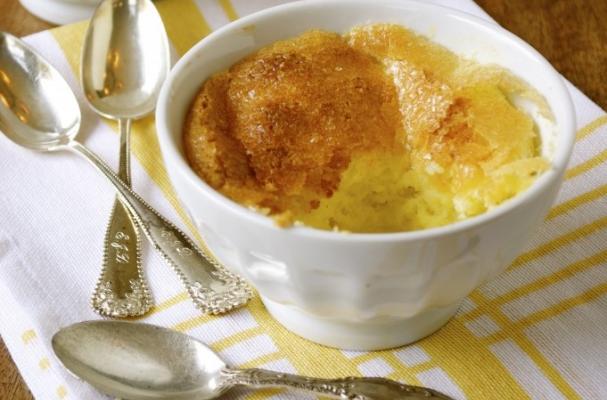 These luxurious lemon pudding cakes featured on Mama's Gotta Bake are a simple dessert for any occasion. A light cake batter made by mixing whipped eggs whites with egg yolks, a bit of flour, and sugar. The batter is then separated in sugar coated ramekins and cooked in a water bath to create that pudding-like consistency. These lemon pudding cakes are simple to make but elegant enough for a fancy dinner party.
Ingredients:
3/4 cup sugar
1/3 cup all-purpose flour, spooned and leveled
3 large eggs, separated
2 tablespoons unsalted butter, room temperature, cut into small pieces
1 cup whole milk
1 teaspoon lemon zest
1/3 cup fresh lemon juice
1/2 teaspoon kosher salt
turbinado (raw sugar) or a coarse sugar
For full recipe instructions, click here.
Image Sources: