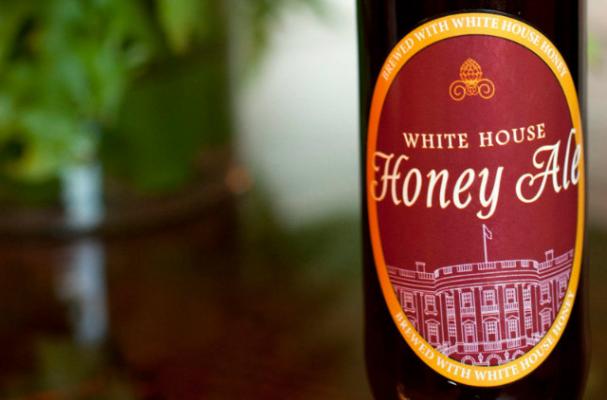 The White House's recipe for their Honey Ale might soon be released to the masses. A petition has been circulating, asking that the beer recipe made with honey from the South Lawn beehive be made available to the public.
"I am not aware of any plans at this time to divulge the secret recipe," said White House press secretary Jay Carney. However, Carney took to his twitter page to say the release of the beer recipe is within the hands of the beer drinkers of America.
"Got a Q today on @wethepeople petition asking us to share WH beer recipe. If it reaches the threshold, we'll release it," he wrote.
The petition is asking for 25,000 signatures and currently has more than 8,000. To help get the White House beer recipe released, you can sign the petition here.
Image Sources:
Categories: