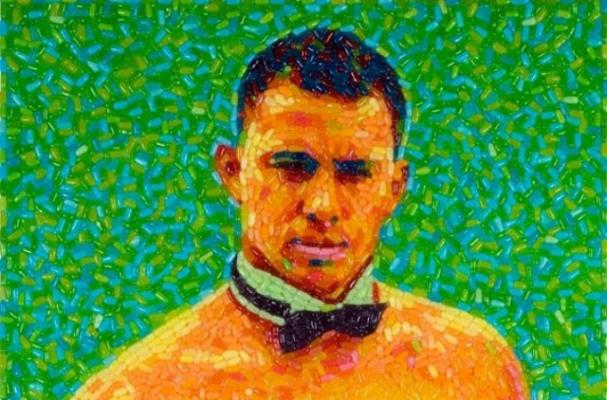 Channing Tatum's Magic Mike character certainly made an impression on the world. Pop artist Jason Mecier created a portrait of Tatum's Magic Mike character using Mike & Ike candies. Oh, and it's life-sized.
Mecier used 5,000 pieces of candy to make this very detailed portrait of Tatum, and it took him over 50 hours to create. He used Red Rageous for Tatum's lips, Berry Blast for his belly button, Lemonade Blends for the collar, cuffs and underwear, and Tangy Twisters as Tatum's nipples.
Check out a full view of the portrait below!
Image Sources:
Categories: