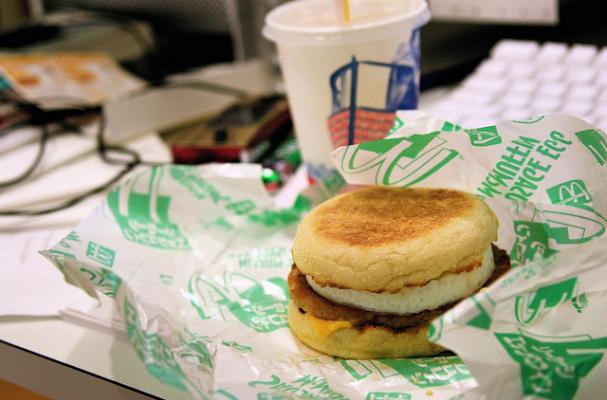 McDonald's might be eyeing an all-day-breakfast menu. President and CEO of McDonald's, Don Thompson, said the fast food chain is looking at new menu items, a loyalty program and even a delivery service
"Yes, we would consider it," Thompson said when asked about an all-day-breakfast menu. We have the focus on our existing menu, but we have looked at breakfast across the day. We have it in some markets around the world."
He added that the company is likely to add "innovative ways" of expanding the breakfast menu "in the near future." Meanwhile, McDonald's is eyeing delivery services in several countries, including several areas in America. Thompson also said he "loves the idea" of a rewards program for loyal customers.
Image Sources:
Categories: