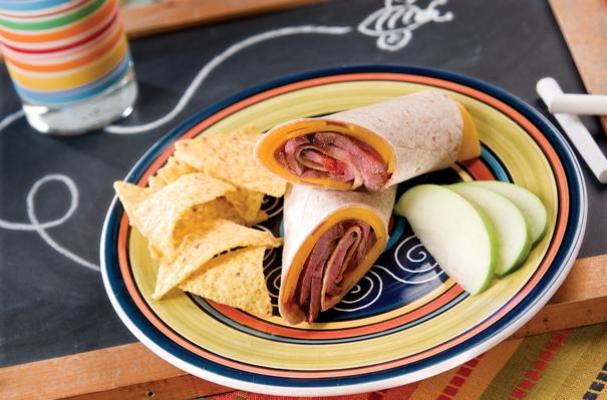 Brown bag lunches don't have to be boring. These tasty beef and cheese wraps will jazz up any mealtime! Thinly sliced grilled beef is bathed in barbecue sauce then wrapped up in a tortilla along with cheese for a lunch that's sure to please. We think a little lettuce and onion would be great additions too.
Kids' Barbecue Wraps
Submitted to Foodista by Angus Beef
1/2 pound Certified Angus Beef ® flat iron, grilled and thinly sliced
1/3 cup prepared barbeque sauce
4 slices of cheddar cheese
2 flatbread or tortilla wraps
1/2 Granny Smith apple, cored and sliced (optional ingredient)
Mix together beef and barbecue sauce.
Lay each wrap out flat; evenly distribute beef, and cheese. Roll each wrap and slice diagonally in half.
Categories: