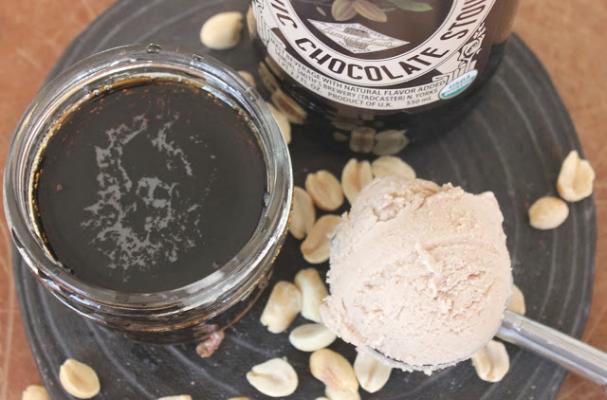 With St. Patrick's Day just two weeks away, shamrocks, corned beef and beer are on our minds. Chocolate stout ice cream from Scoopsies turns beer from just a beverage to a dessert. This rich ice cream flavor is delicious on its own but is great paired with salted double chocolate cookies or as the base for a beer float.
Chocolate Stout Ice Cream
Recipe from Scoopsies
yield 1 quart
1 cup chocolate stout
1 1/2 cups heavy cream
1 1/2 cups whole milk
1/2 cup + 2 tbl. brown sugar
3 egg yolks
1 tsp. pure vanilla extract
2 1/2 oz. bittersweet chocolate, chopped
Pour chocolate stout in a medium sized saucepan and cook over medium heat. Once the stout is reduced to about 1/2 cup, pour in heavy cream, whole milk, and sugar. Stir frequently and make sure the mixture doesn't boil.
While the cream and milk is heating, whisk egg yolks with vanilla extract. Once the mixture starts to simmer, take 1/8 cup of the batter and slowly pour into egg yolk mixture while whisking. Whisk a few more spoonfuls of the cream mixture with the egg yolks.
Pour the warmed up egg yolks into the mixture and stir thoroughly. Remove from heat.
Mix in chopped chocolate, stirring constantly for about a minute.
Let cool to room temperature, transfer to a container, cover with plastic wrap, and let it ripen in refrigerator for at least eight hours.
When the batter is ready, pour it into an ice cream maker through a strainer and churn according to manufacturer's instructions.
Image Sources: