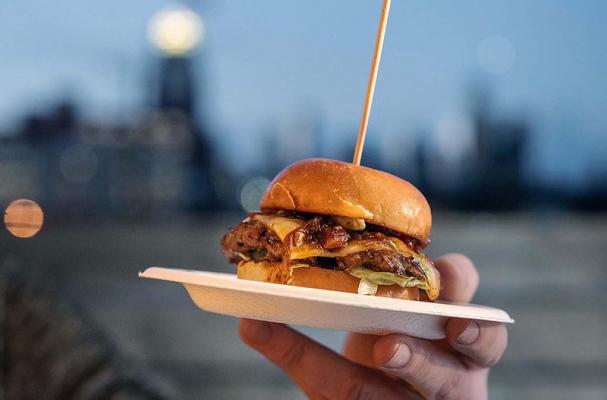 The 23rd year of Taste Washington was a smashing success! However, before we discuss the highlights of 2023, it is interesting to see what the first event was like. "The first event was in 1998, and it was a trade tasting during another event called the World Vinifera Conference. The tasting was so successful it became a stand-alone event the following year. The early versions were held at the Paramount Theater, and it was a true 1:1 pairing of a winery with a restaurant serving a matched bite and taste of wine," says Chris Stone of the Washington State Wine Commission. It has grown from a single venue (the Paramount Theater) to the Lumen Field Event Center and many other venues in 2023.
After the week-long festival, the Grand Tasting and the No Frills! were great ways to wrap up the nation's most extensive single-region wine and food festival. The Taste Washington Festival featured a week of special dinners, seminars, parties, and other ways to increase your appreciation of the Washington food and wine scene. We attended The Grand Tasting, which showcased over 250 wineries (at least 60 of which we have visited over the years!). More than 50 of the region's finest restaurants and chefs were also offering bites of their delicious wares. We wandered the halls, tasting delicious wines and sampling amazing food. There was also a chef's demonstration stage, where one could learn some trade secrets. It was a great way to spend a rainy Sunday afternoon in Seattle!
Monday night was the final event – the No Frills! party. It was the perfect evening in a much smaller, more intimate setting. The small crowd of party-goers was able to roam the tables, eating and drinking as we went. Chatting with the chefs from local restaurants, pop-ups, and food trucks was a wonderful opportunity. There were seven food tables, staffed by the chefs of some of the most fun food establishments in the Seattle area.
We loved the Queen Animal Sliders from Big Max Burger Co. Chef Maximillian Petty combines his house-ground beef with maple bourbon bacon jam, aged white cheddar, onions, BBQ sauce, pickles, and lettuce on their signature challah buns for a delicious burger! Known as a fine dining chef who never takes a shortcut – Chef Petty brings his extraordinary culinary skills to create "Fine Fast Food". The sliders were so good, we stood in line for seconds!
We aslo loved the chorizo-stuffed Medjool Dates from Good Morning, which was named one of the top 20 Pop-Ups by Eater Seattle in 2022. The dates, wrapped in bacon, were finished off with red pepper puree. They were delightful! Chef Kinga Borkowski was born in Poland, educated at Le Cordon Bleu, and has been greatly influenced by the Austin, Texas food scene.
Food truck owner and chef Matt Lewis got his start by helping in the New Orleans kitchens of his mom and grandmother. He later trained at the Culinary Institute of America, in New York City. He currently operates one of Seattle's original food trucks – Where Ya At Matt? We enjoyed Matt's New Orleans Soul Food so much that we are watching his food truck schedule so we can catch up with him again.
There was so much food to enjoy and of course, lots of wine to go with it. Six local wineries (itä Wines, Patterson Cellars, Tinte Cellars, Gramercy Cellars, Guardian Cellars, and Luke Columbia Valley) were scattered through the venue offering tastes of some wonderful wine. There were also a couple of tables set up for beer and cocktails, along with a band, all making a very festive and fun party!
Editorial disclosure: beverages, and food were generously provided
Image Sources:
Taste WA/Washington State Wine Commission (images 1 & 2)
Categories: