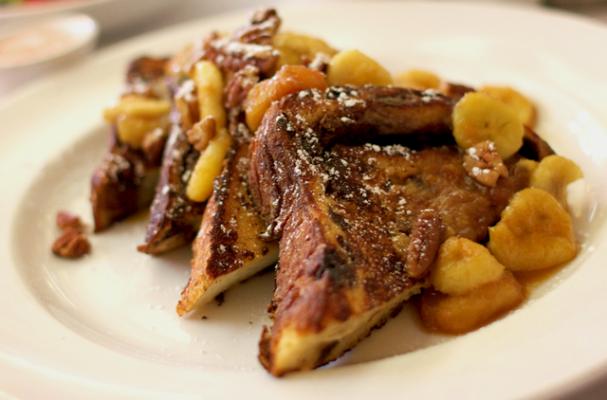 French toast is a classic breakfast comfort food. Perfect for rainy mornings, special occasions, breakfast in bed or a special brunch, sometime's there's nothing better than this lovely excuse to have dessert for breakfast! As always, these recipes are simply made gluten free using your favorite storebought or homemade bread recipe! For more ideas and tips on gluten free breads, read my earlier article on Favorite Gluten Free Fruity French Toast recipes!
Coconut French Toast
This dairy free recipe has a hint of the tropics that wil leave you feeling as if you just got back from a mini-vacation!
Nutella Stuffed French Toast Pancakes
There is just about everything right with this recipe -- French toast slices are stuffed with creamy chocolate-hazelnut Nutella and dipped in pancake batter instead of eggs, making for a truly decadent breakfast. I love using Gluten Free Bisquick or Pamela's Pancake Mix for the batter in this recipe.
Vanilla Cardamom French Toast
My favorite flavor combination has never been quicker or easier.
PB&J Stuffed French Toast
Peanut Butter and Jelly sandwiches get a breakfast makeover!
Boozy French Toast
Spike this simple recipe with your choice of liquor -- rum, Grand Marnier, Kahlua, etc.
Be sure to check out my roundup of Top 5 Gluten Free Fruity French Toast Recipes!
Image Sources: