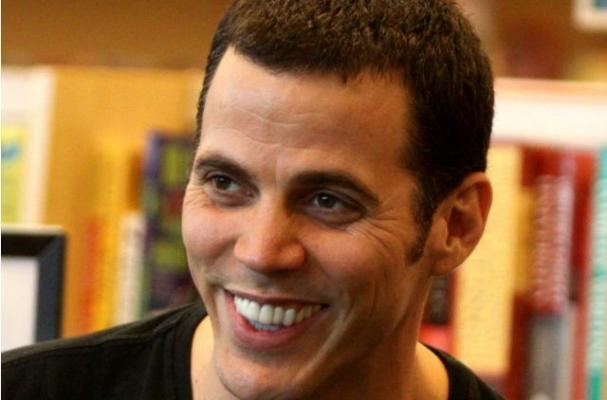 Steve-O is helping others make the switch to a vegan lifestyle by sharing his own tips through the 21-Day Vegan Kickstart, a campaign from the Physicians Committee for Responsible Medicine (PCRM).
Steve-O first became a vegan back in 2008 after being inspired by a video.
"I came across a video of this Krishna consciousness guy in India," he said. "He was talking about how it's more difficult to be saved in the Western world because there's less respect for life and the planet... And I was sitting there snorting a pile of Ketamine and another pile of cocaine, popping pills, drinking booze, and smoking weed. Watching that video, I determined, 'I have to quit eating meat.'" Steve-O added that he felt he had to compensate for his "over-the-top conscientious of my diet."
Now, the reality star is helping others do the same by sharing his own nutritional tips and his favorite vegan recipes. To see Steve-O's tips for going vegan, click here.
Image Sources: