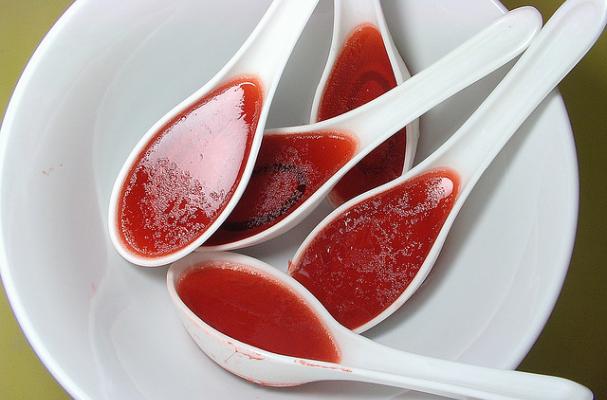 Not what you would find a college party! Cosmos, margaritas, mojitos - you name it, you can turn it into a high-end jello shot for friends and family. A perfect idea for Labor Day, they are super portable, easy to portion out and deliciously refreshing in the summer heat!
Grapefruit Tequila Shooters
Grapefruit soda and fresh grapefruit make this bittersweet treat a sophisticated suggestion.
Watermelon Jello Shooters
Lime peel + strawberry or watermelon jello makes for a festive summer treat.
POM Cosmo Jello Shots
A super classy cocktail gets its jiggle on with this semi-solid cocktail.
Butterbeer Jello Shots
Just try and say no, I dare you.
11 more Must Try Jello Shot Recipes
From white sangria to mojito, whiskey sour and more, your favorite cocktails just got jell-ified!
Image Sources: