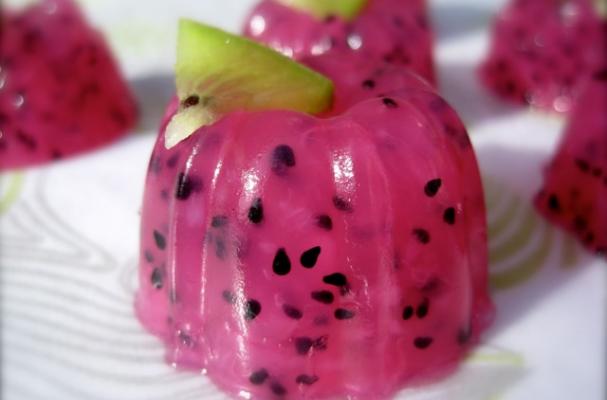 Many of us are all too familiar with vodka jello shots, those alcoholic gelatin treats made from a mix of cheap booze and a box of Jell-O, but My Jello Americans is a blog that gives that college-era tipple an upscale makeover.
Each batch of vodka jello shots featured on My Jello Americans features a list of ingredients used. The fuchsia creation featured above, for example, features pear vodka, dragon fruit pulp, kiwi and the Thai Flowers flavor of agar agar. The translucent jello shots below were made with lavender lemonade vodka, ginger liqueur, agave nectar and granulated gelatin.
Would you give My Jello Americans' vodka jello shots the old college try, or are your days of tipping back these jiggling alcoholic treats long forgotten?
Image Sources: