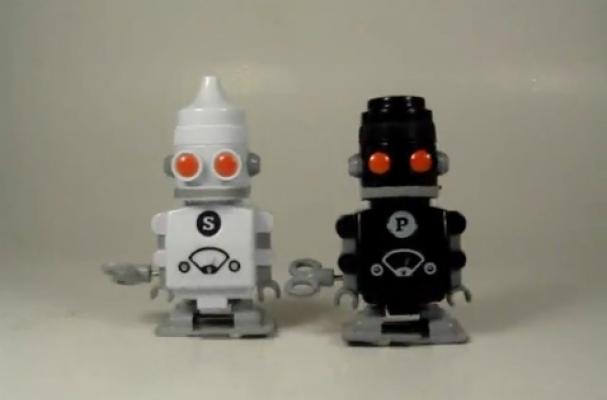 With the Salt and Pepper Bots, you'll never have to worry about passing the salt to a relative across the table. This set of salt-and-pepper shakers features a wind-up mechanism that enables each design to march unaided.
The Salt and Pepper Bots were designed by Marc Owens and cost £12 from SuckUK. See them in action in the video below:
Image Sources:
Categories:
Want more from Foodista? Sign up below!