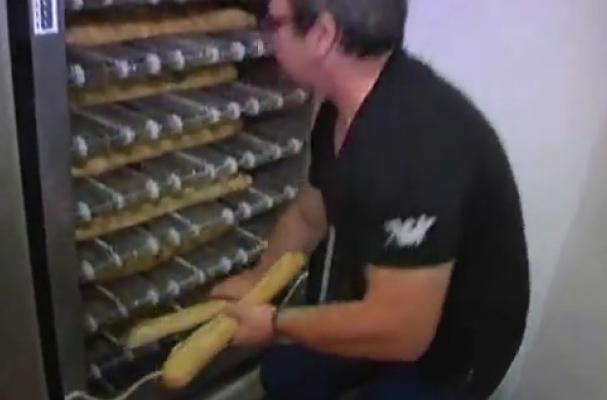 The baguette vending machine solves the consumer conundrum of finding warm bread after hours. Jean-Louis Hecht of Paris has debuted a coin-operated machine that warms up partially baked baguettes and dispenses them for one euro apiece.
"This is the bakery of tomorrow," said Hecht of his invention. "If other bakers don't want to enter the niche, they're going to get decimated." See the baguette vending machine in action below:
Image Sources:
Want more from Foodista? Sign up below!