Happy Weird Wednesday! This week's edition tackles some tough topics, including what Ernest Hemingway's Yelp reviews would look like, the world's silliest liquor, loose-fit kitchens and the best-selling beer you've never heard of. Enjoy!
If Ernest Hemingway was a Yelper, what would his reviews look like? [McSweeney's]
Think you've got what it takes to be the next "Food Network Star"? The network is hosting a casting call for Season 8 at the Marriott Burbank Airport hotel in Los Angeles on Friday. As Bobby Flay warns, "Don't even show up unless you really know how to cook." [LA Weekly]
The Atlantic dresses down Moonshine Clear Corn Whiskey by Stillhouse, calling it and other fake moonshine "the world's silliest liquor." [The Atlantic]
The Vegan Zombie is giving the Vegan Black Metal Chef a run for his money in the kitchen. [Ecorazzi]
This pie chart from The Oatmeal breaks down the time we spend using Tupperware. [The Oatmeal]
Will "loose-fit" kitchens be the new phenomenon that takes over home design? [TreeHugger
Pop quiz: What's the best-selling beer in the world? Hint: It's probably not what you think it is. [Time]
Pro skateboarder Tony Hawk tweets a funny response from a busker whom he'd just tipped. [Instagram]
A field guide to obnoxious office eating, including smelly food and loud chewers. [Wall Street Journal]
Bull semen temporarily shuts down an interstate in Nashville after canisters of the stuff fall off a bus. [Consumerist]
Image Sources:
Categories: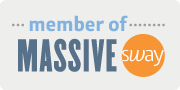 Want more from Foodista? Sign up below!