Spanish pastry chef, Jordi Roca, has decided to take his culinary skills in a different direction. Roca is well known for making desserts based on fragrances such as Calvin Klein's Eternity and Lacome's Miracle. Now, he is switching the flip and making a perfume that is based off of one of this desserts.
The fragrance, Núvol de Llimona, is a mix of lemon, cream, and butter cream scents and is available on Roca's website.
Image Sources:
Categories: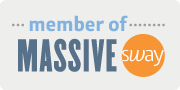 Want more from Foodista? Sign up below!