Model Alek Wek has a poignant piece on hunter and famine in The Daily Beast. The Sudanese-born model discussed the hunger she frequently faced in childhood and juxtaposed that experience of real hunger with the self-imposed starvation she saw as a model in New York.
She also revealed a fascinating tidbit about her life: she always asks for a doggie bag for leftovers. When her ex-boyfriend chided her habit as "embarrassing," she replied, "What's embarrassing is that I should have so much more than others." Check out the Hungry No More campaign to read about other celebrities who are using their star power to fight hunger.
Image Sources:
Categories: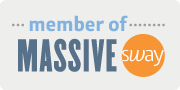 Want more from Foodista? Sign up below!