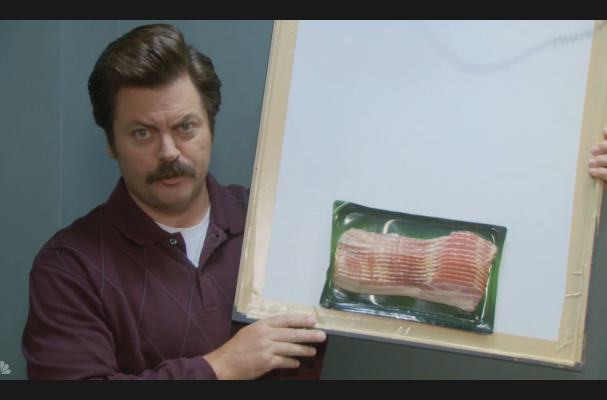 Parks and Recreations' Ron Swanson is preparing for the impending bacon aporkalypse, with 38 secret spots where he has store his meat candy packages. The video, which is part of NBC's The More You Know series, Swanson also shows you some of his hiding spots to help you prepare, while also advising to hoard if all else fails. Check out the video below.
And if Ron isn't crafty enough with his bacon for you, then check out Aaron Graham's performance piece.
Image Sources:
Want more from Foodista? Sign up below!