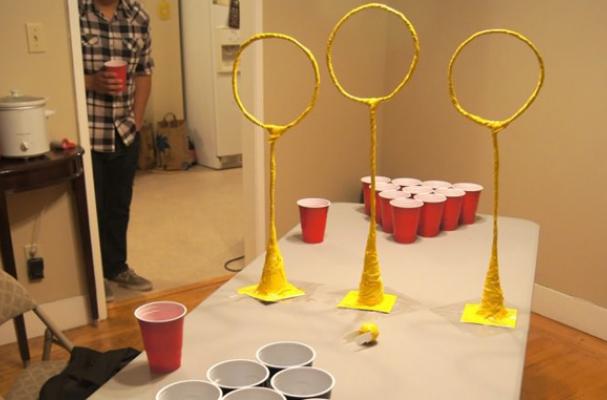 Quidditch Pong will have you nursing a wicked wizard hangover. The game combines the magical Harry Potter sport and favorite party pasttime, beer pong to add a touch of magic to your party. Players aim to throw their "quaffle" through one of the three golden hoops and eliminate the opposing house's cups.
Of course though, no Quidditch game is complete without the Golden Snitch. If the opposing team only has one cup left, the Snitch must be sunk to win the game.
Host a tournament amongst houses and don't forget to complete this Potter party with any of these magical cocktails.
Image Sources: