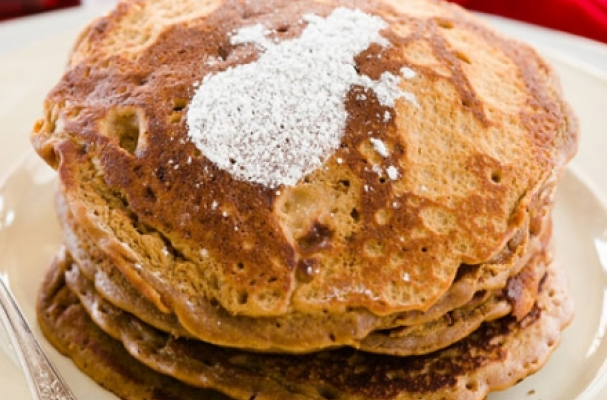 Gingerbread Cupcake Batter Pancakes by Stefani Pollack are a festive feast for this upcoming Christmas morning. The spiced cakes are just regular gingerbread cupcake batter, thinned with milk. Serve them with a dollop of whipped cream or maple syrup and powdered sugar for the perfect topping.
Check out the full recipe here.
Want more from Foodista? Sign up below!